Over 320 integrated salvage pool auctions and nearly 60,000 vehicles!
Evaluate salvage at the office or at the pool. Effective both ways!
Bidmate is designed to work on a laptop or tablet, so you can take it to a sale with you. It also runs on desktops.
One-click access to salvage vehicle images on an auction's website
Import auctions early and refresh the vehicle list and bid numbers as the auction date approaches. No work is lost!
Part grading automatically discounts the value of damaged parts.
Evaluate and price vehicles on one screen – no cumbersome menus
One click sorts the vehicles Bidmate has calculated are in high demand, so you know which to pay attention to and which to ignore.
Bidmate suggests how much to pay for each vehicle based on your projected sales, request activity, and current inventory, making it faster to price parts.
One-click access to your Trading Partners and wheel images.
Bidmate automatically calculates vehicle value based on your sales history and stocking levels!
Car-Part.com Demand Data gives you the knowledge to make informed decisions regarding vehicles you have not had in your inventory.
See part request data from Car-Part.com searches!
Car-Part.com request data is converted into a number that is comparable to your own request data.
Our exclusive SmartVin technology decodes interchange information directly from the VIN, determining interchange for many parts automatically.
Bidmate includes Car-Part Interchange Plus interchange for subscribers.
Import and export your work to share with coworkers on up to 5 computers for the same low monthly fee!
Select from graduated or percentage cost of goods sold for overhead calculations.
Expanded fee settings that allow for greater customization
---
---

Learn More or Contact Your Sales Rep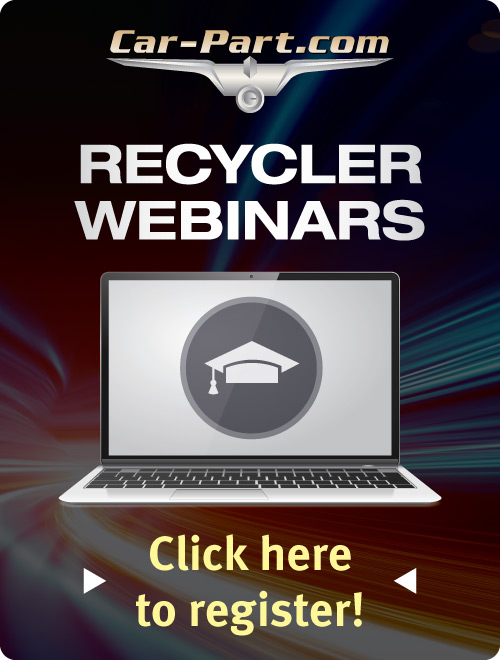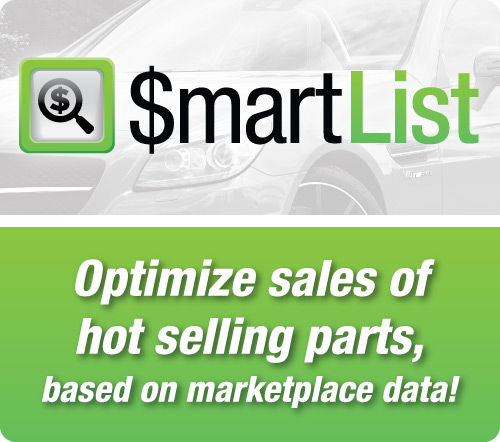 Questions about our products?
Call Car-Part at (859) 344-1925. You can also reach us via email for sales assistance or general information.