You're viewing information for
Sellers
.
Click Here
if you're a Buyer.


Car-Part.com has introduced Car-Part Salvage, a new way to connect auto recyclers and salvage sellers online! Twenty years ago, Car-Part.com introduced itself into the automotive marketplace – chances are, you have used Car-Part.com to find parts before. Since then, we have developed a suite of products designed to help auto recyclers buy vehicles, manage their businesses, and sell parts. We have also developed the Car-Part Pro professional part search, giving auto body shops, mechanical shops, and insurance companies the ability to find and acquire quality parts. CarPartPro.com allows you to search for parts according to your business needs, using our simplified online process. We hope you have already begun to use Car-Part Pro in your business.

We recently introduced a new service to our products suite: Car-Part Salvage. With this, we are providing new opportunities for Insurance companies, auto dealerships, tow companies and other businesses to sell vehicles directly to auto recyclers. Car-Part Salvage is our online auto sale that connects auto recyclers with salvage sellers from different areas of the marketplace.

Car-Part Salvage sells the vehicles from their current location to our extensive buyer base, all of whom are Car-Part.com recycler customers located throughout the United States and Canada. Car-Part Salvage sellers are able to list their units at their convenience from home or office, and we offer our training on-site or remote/online. We don't charge seller's fees, we allow reserve pricing per unit, and you control how long your vehicle will be listed. (Ownership, Storage Lien paperwork, or a title is required.)

Car-Part Salvage offers buyers all levels of vehicles, from "run and drive" units to those with extensive damage. Our goal is to simplify your process and get the most for your vehicle, while also providing our buyers with vehicles that benefit their business needs.

We'd love to talk to you more about how Car-Part Salvage can work for your business. To learn more or sign up, contact us at Info@CarPartSalvage.com or call 859-344-1924 and ask for Lynette or Sable.


---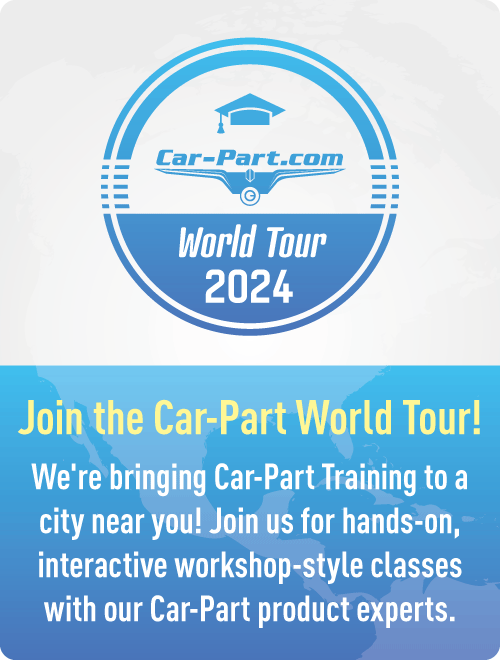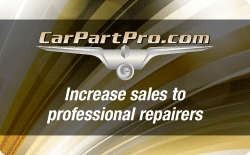 Questions about our products?
Call Car-Part at (859) 344-1925. You can also reach us via email for sales assistance or general information.