The support that you receive from Fast Parts® is second to none. The management has seen to it that there are qualified people on the other end of the phone when you call for support.

We believe that if you are taking the time to call, your question must be important and we should answer your question immediately. We do not ask you to leave a voicemail and hope to hear back sometime later.

You will be assisted by people who know the hardware, the software and the salvage business. If you have a question and need an answer right away, just call and we will be happy to assist you in any way we can.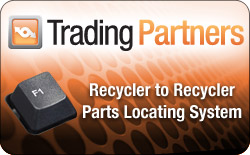 Questions about our products?
Call Car-Part at (859) 344-1925. You can also reach us via email for sales assistance or general information.