With Car-Part's Basic Web Service, you can list your parts online on Car-Part.com, state association websites, and your own website. Inventory information is uploaded from your inventory management system every night, so you're listed as a potential supplier in search results for parts you have in stock. Reach body shops, garages, insurance companies, consumers, and more by listing your parts online! Learn more in the Car-Part Web Services section of this website.


---


Enhance your own website's search capabilities with these search options (provided in addition to the standard part search):
Multi-Part Search – Allow your customers to search for up to 6 parts for the same vehicle at once! Use the checkboxes to select some common parts, or select from the complete list. In the search results, results are listed for one part at a time (and if you don't have a part in stock, your customer will have the option of sending you a message to request it).





Wheel Image Search – When a customer searches for a wheel or wheel cover on your website, the interchange selection screen displays images for easy and exact searches.





Spanish Search – Provide your customers a Spanish version of our traditional part search.
Search by Images – Customers can view a generic sample of parts, so they can search for the part they need without knowing the name of the part. Views are available for the outside, inside, underneath, and engine compartment of a vehicle, in addition to miscellaneous pictures of hard-to-see parts.
---


Include Part Images in our online listings! When you list Part Images, they are included in your part descriptions on Car-Part.com, Car Part Pro, your own website, and Trading Partners - including mobile app searches. Part Images are a natural complement to the part grade information you already provide. Your customers are more comfortable purchasing your parts when they have the ability to verify your part's quality and your listing's accuracy. The Part Images that are available in search results are the images you upload from your inventory management system. Your images will appear in the search results like this:




The search results include a thumbnail of the primary image in the Description. Clicking that thumbnail opens a gallery window that shows all public images available for this part.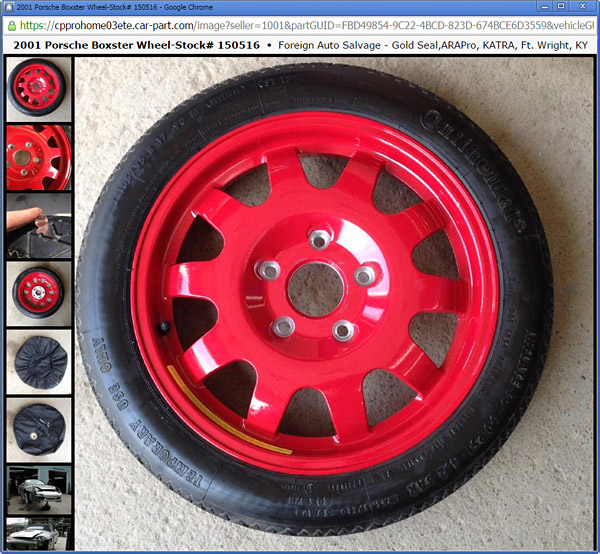 ---


Price filters allow you to customize which prices are displayed in the results of a given search. You can adjust your public pricing with markups (percentage or fixed dollar amounts), or display wholesale pricing. You define which customers see which parts - prices can be customized for your own website, Trading Partners, and data feeds.


---


Unlock information about what your customers are searching for online! Search Hot Sellers Reports give you information about your customers' search activity on the Car-Part marketplace, your own website, and most importantly, your F-Key searches. Your F-Key searches, or Trading Partners searches, are the parts your salesmen look up when you do not have the part in your own inventory. You can see which parts are looked up most often and which parts your customers want to buy from you that you have been unable to provide. By studying these searches, you can buy smarter and better fill your customers' needs.

Other available reports inform you of the Hot Sellers from Car-Part.com's main search, the Hot Sellers in your region, and the Hot Sellers on your personal website. In each category, the Top 100 Models Report will show you the 100 most commonly searched models. You will see the number of searches made for each model, and what percentage of the total searches were for that model. You can also see the top 30 part searches for this model, along with the number of searches and appropriate percentage for each part type for that model. The Top 52 Parts Report shows the most popular parts and interchange numbers, and helps to make sure you are inventorying the parts people are buying.


---


Trading Partners is our recycler-to-recycler parts locating system. Trading Partners helps you Buy and Price parts with one-button access from the search results in your inventory managements system. Simply press the appropriate F-key to automatically launch a Trading Partners search. Trading Partners searches look like regular Car-Part.com part searches, but they include only the recyclers you specify. You can select other recyclers in the area, your competitors, or trusted suppliers of aftermarket/OEM surplus/rebuilt parts. Multiple F-Keys allow you to create up to 3 distinct Trading Partners search groups. Learn more in the Trading Partners section of this website.


---


Car-Part Messaging (iCPM) is a messaging program designed specifically for automotive recyclers. From within one program you can sell parts, post part requests, view interchange applications, price parts, and instantly communicate with other recyclers and your customers. With quick access to aftermarket vendors and other recyclers, and with sales rooms that work more like email inboxes than standard chat rooms, iCPM makes it easier and more efficient than ever to buy and sell parts online. When you have iCPM, your customers can also send you messages from your part listings by simply clicking on Live Service or Live Chat next to your name, and your Car Part Pro customers can verify your parts' availability in real time. Learn more in the Car-Part Messaging section of this website.



---


Car Part Pro is the innovative marketplace that helps increase your sales to professional repairers by showcasing your recycled parts in a way that is most attractive to these types of buyers. This enhanced part search puts your parts in front of professional repairers, body shops, and insurance appraisers. These professionals use the Car Part Pro search to narrow their results by warranty, certifications, delivery time, and more. Learn more in the Car Part Pro section of this website.


---


Give buyers confidence in the availability of your parts by offering a Confirm Availability button in Car Part Pro search results. This button allows Car Part Pro buyers to instantly verify that the part information they see in their search results is still accurate. When a customer uses this service, you receive an immediate notification in iCPM, providing you with valuable sales leads! Learn more in the eCommerce section of this website.


---


Brokering is a program that allows you to establish relationships with up to 5 other suppliers (recyclers or vendors). When you broker parts, you show those suppliers' parts under your own name in search results on your website or on Car Part Pro. Brokering allows you to display parts as available from you not only when you physically have them in stock, but also when you have access to them. This allows you to virtually increase your inventory without increasing your warehouse space or making a large initial investment in stock. You meet your customer's needs by providing a larger inventory and access to rare or specialty parts, and you profit on the markup you apply (which will be invisible to your customer). For more information about how brokered parts appear in search results, click here.


---


Core Pricing gives recyclers a one-page comparison of part prices from multiple core buyers! Quickly determining which parts to sell as cores with part price information at your fingertips. Coremate makes your cores very easy for core buyers to purchase. Coremate allows core buyers to buy many parts from you in one easy transaction - just authorize your parts to be displayed during a Coremate search, and wait for core buyers to submit bids for your parts! Learn more in the Core Pricing and Coremate section of this website.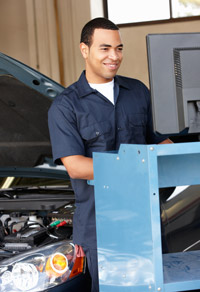 ---


Up to 10 email accounts are available with the package and each account benefits from our anti-virus servers.


---


Car-Part's Roll Call program is designed to ensure that you have a fair way of resolving potential disputes, such as a payment issue. Your Roll Call status also lets other recyclers know that you are a reliable person to do business with.


---


Car-Part Gold subscribers are optimized for mobile! The Car-Part.com mobile search displays only parts from Car-Part Gold recyclers.


---
---

Hardware/Software Requirements or Contact Your Sales Rep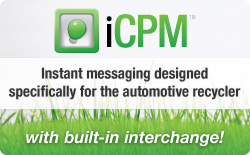 Questions about our products?
Call Car-Part at (859) 344-1925. You can also reach us via email for sales assistance or general information.