One click inventories your vehicles into Checkmate.
Automatically import vehicles won in Bidmate, or use as a stand-alone product.
SmartVin decodes interchange numbers for most parts directly from the VIN.
Smart Interchange reduces interchange questions while you look up parts.
Inventory many additional miscellaneous parts accurately with Car-Part Interchange Plus.
Point and click on ARA Damage Code graphics to easily identify damage and automatically assign damage codes.
Create and customize part lists for parts you inventory often, so you can expedite the inventory process.
Automatically adjusts part prices based on part grading.
Specify vehicle options just once and Partmate automatically fills out part descriptions for you.
Inventory decisions are simplified with requests, sales and quantity information all on one screen.
Partmate Review gives a direct connection to Checkmate, and allows you to review your employee's work and add, edit, or delete parts instantly.
Maintain your Price Book from within Partmate.
Determine how profitable it will be to dismantle a vehicle, based on your business practices.
Partmate™ is designed to work on a laptop or tablet, so you can stand next to a vehicle while you inventory it.
One-click access to CrashLink data and Trading Partners
Import and export settings to any of your other Partmate computers.
Partmate Imaging enables you to take photos with a tablet while inventorying parts.
Primary images set in Partmate can also be displayed in Checkmate Workstation and online part listings.
Choose which images customers can and cannot see.
---
---


or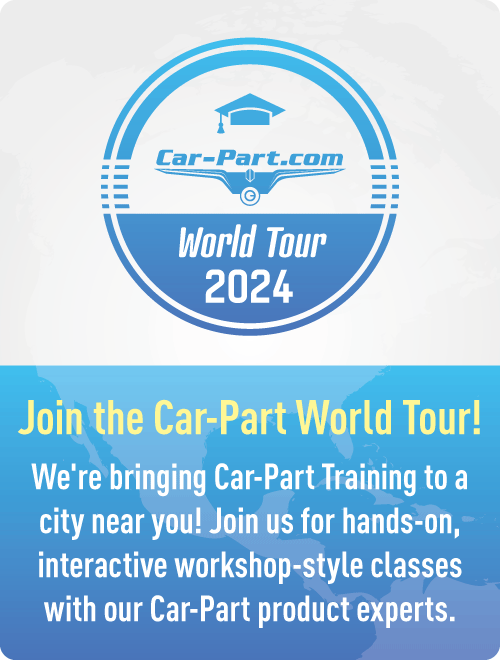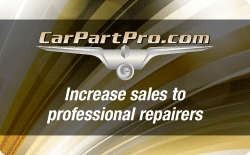 Questions about our products?
Call Car-Part at (859) 344-1925. You can also reach us via email for sales assistance or general information.