LEARN MORE ABOUT OUR PARTNERS






Core Pricing provides the recycler with an easy way to compare core part prices by searching for a vehicle by year and model.





From the drop-down menu, select the year and model of the vehicle and press the Search button.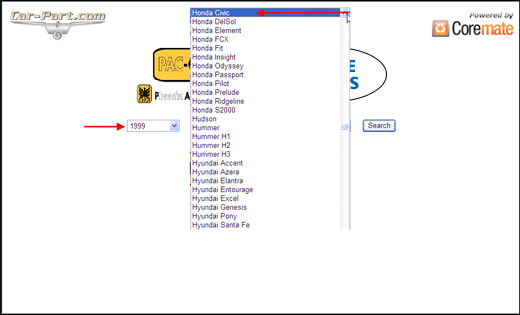 Core Pricing then shows you the parts you have in inventory with the current prices core buyers are willing to pay for those parts. You can then select the parts you want to sell and Core Pricing totals the amount as you go.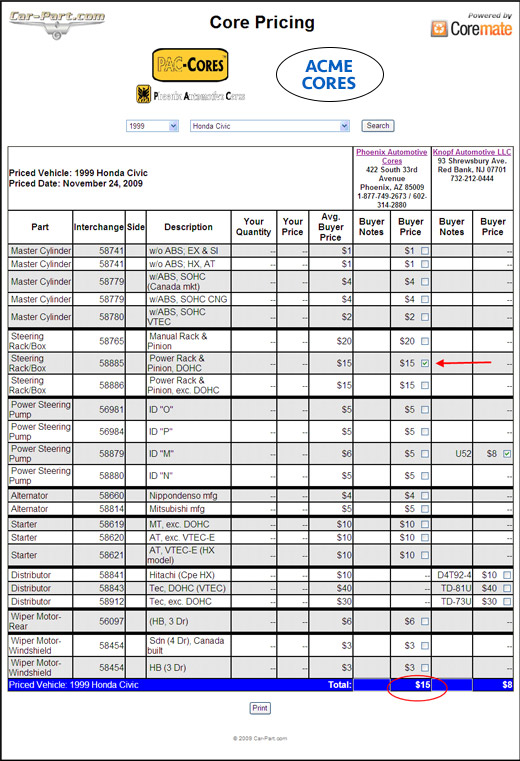 Once you have selected the parts, just print the report for your dismantler.

Even better, you can use Core Pricing without a desktop! Our Core Pricing app allows you to take Core Pricing to the dismantling bay with you on your phone or tablet. It's available for download for iOS and Android.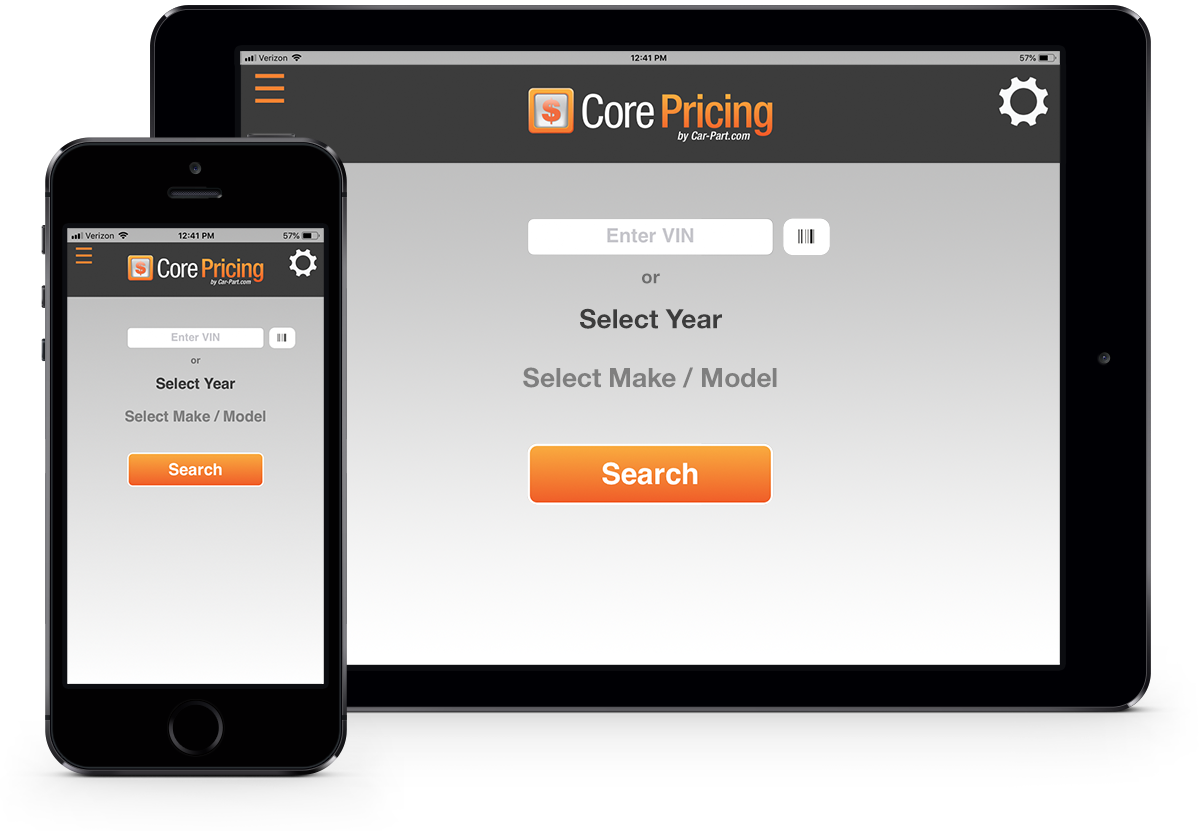 Coremate allows core buyers to search and make offers on many parts at once. When an offer is placed for your parts, you will receive a message and will be able to evaluate the request and contact the core buyer to sell your parts.

After a core buyer has placed an offer, you will receive an email alert. That email will look similar to this: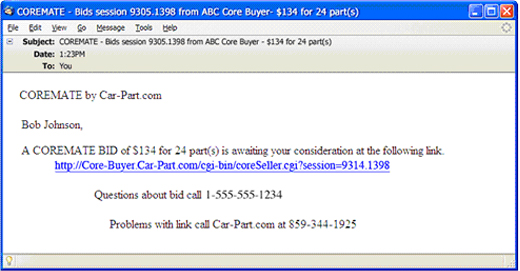 If you click the link in the email, you will be taken to a page where you can select the parts that you want to sell and create an invoice.





This screen is a tool which helps you identify the parts you want to sell. It displays more information about all the parts in stock for the selected interchange number. If a buyer sent you an offer and you have sold one of the parts before opening the invoice, that part will not appear in this list. If a buyer sent you an offer and you have sold all the parts before completing the invoice, you will get a message explaining that you no longer have the parts in inventory.

When you have finished selecting the parts you wish to sell, you can print a Pick Slip that will give you a record of the parts that you selected to sell to the core buyer. You can also create an Invoice that can be sent directly to the core buyer.




---

Hardware/Software Requirements or Contact Your Sales Rep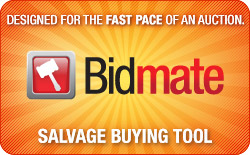 Questions about our products?
Call Car-Part at (859) 344-1925. You can also reach us via email for sales assistance or general information.